The Best Types of Security Gates for Businesses
Business security is of paramount importance, to keep any intruders and thieves away and gives the property a professional and secure look. There are many different types of security gates, the best type of security is to have both a physical structure as well as a manned guard at the entrance for maximum control of people going in and out of the company.
Unison has a wealth of experience as a leading security gate provider for over 20 years. We can supply, install, and maintain both manual and automatic gates as well as car park barriers. Learn more about the different types available below.
Automatic Sliding Gate
Our electric sliding gates operate on an average of 4 seconds opening time, combining security and practicality in one. Saving users from having to manually operate a gate or barrier, it gives a more convenient user experience. Our automatic gates can be supplies in steel, aluminium and timber. They can be custom designed to your chosen size, shape, and style.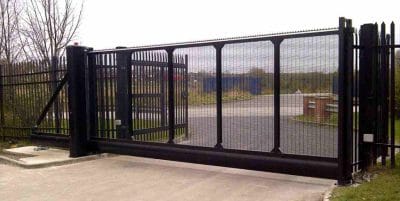 Cantilever Sliding Gate
Cantilever sliding gates are highly efficient security gates for businesses. They can stand up to 2.4 metres high, with a large drive-through area of 10 metres. They give reliable and long-lasting security, with optional spiked top to deter unauthorised entry. Cantilever gates give a smooth sliding action to open via a floor mounted support roller.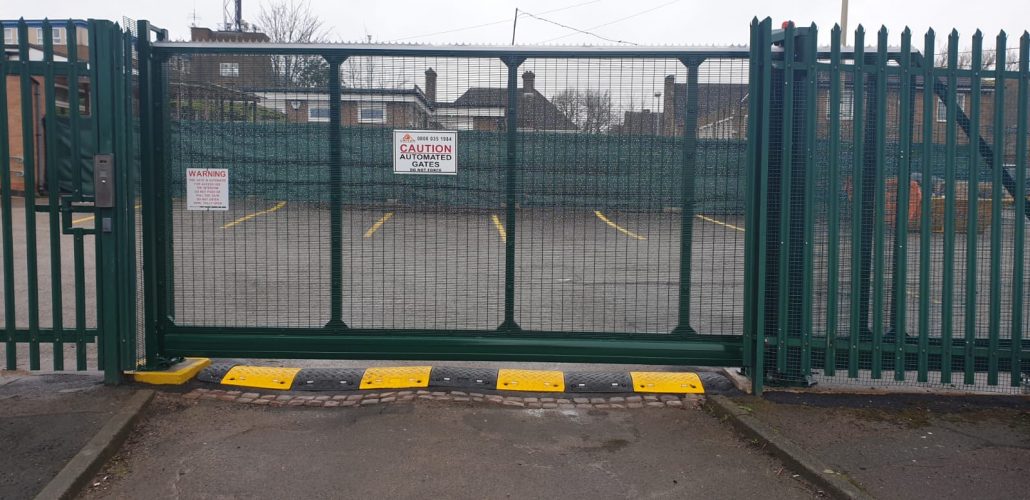 Bi-Folding Speed Gates
Bi-folding speed gates are the best choice where space is limited. As they do not require a track to be opened, they can be opened quickly as their name suggest. Emergency service vehicles and any sites who need security but also need a fast-opening gate can benefit from this type of installation.
Turnstile Entrance Gates
If you are looking to control pedestrian access, turnstiles are a great option. Commonly seen at football stadiums, public transport stations, theme parks and entertainment venues.
They ensure controlled one person at a time entry, especially useful if you need to pay or show a ticket before entering a destination. The access can be manual, power-assisted, or even by showing a valid ticket or bar code to the reader.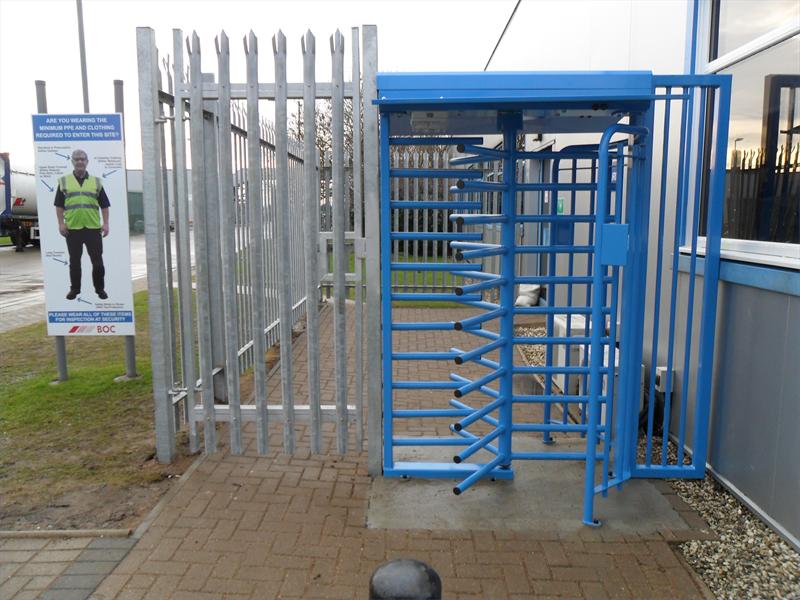 Vehicle Height Restriction Barriers
Vehicle height restriction barriers are put in place to only allow smaller cars into a given location. This can be due to safety or low ceilings in a car park or limited parking availability for large vehicles for example.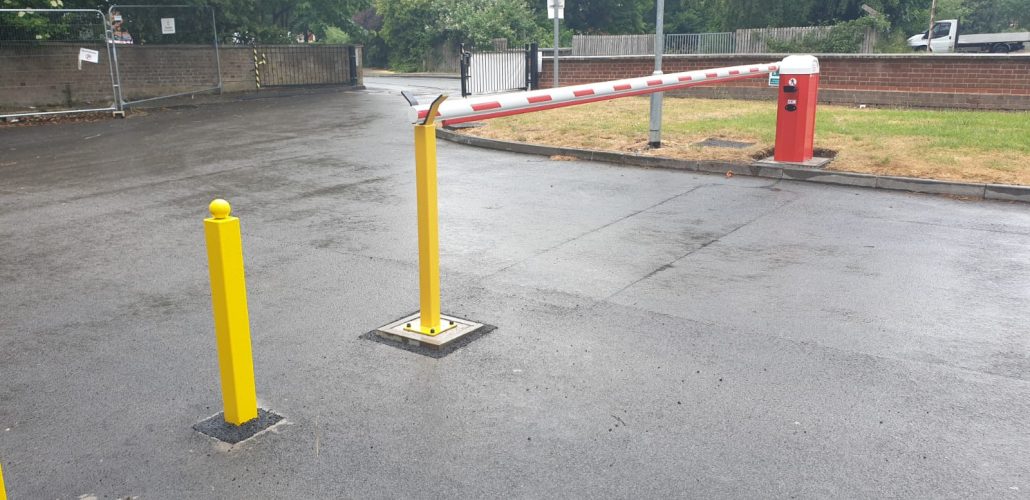 Manual Car Park Barriers
Manual car park barriers are a cost-effective and low maintenance way to control access to your building's car park. Spanning up to 7 metres across, the arm of the barrier can be finished in your chosen colour scheme with additional deterrent features such as no entry signs if required.
They work via a spring-loaded locking system, unlocked to a raised or lowered position via a padlock.
Contact Unison Today
If you are keen in hearing more about our security gates for businesses, contact Unison today for advice and a no-obligation quote.