If you are experiencing issues with your current CCTV system, Unison can help. Our CCTV engineers will undertake a full diagnostic functionality test which may include the camera lenses, cabling and programming and monitoring. Then, we will use our specialist equipment that allows us to find out what the problem is with your system, report back to you and fix it.
Once your surveillance system has been repaired, we are able to test it over a sustained period of time, at maximum capacity to ensure that the equipment is operating exactly how it should be.  However, we then advise that you take out a maintenance contract with ourselves, ensuring that your CCTV system is regularly checked for damage and fixed at the scene, instead of leaving it to completely break.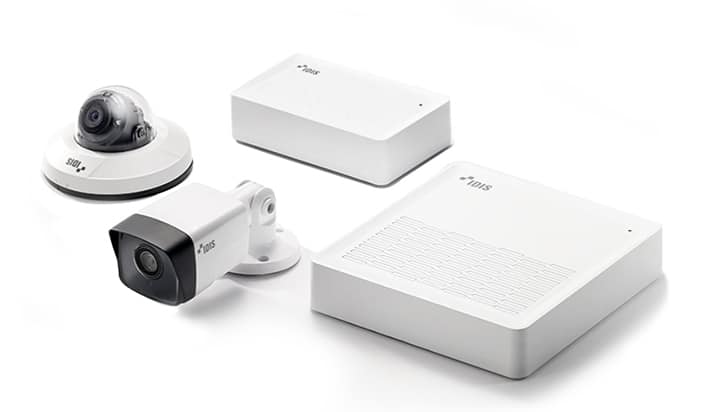 WHY CHOOSE UNISON FOR YOUR CCTV SYSTEM REPAIRS
We have over 25 years' experience in the CCTV industry and therefore have a wide range of knowledge and experience. Due to this, our CCTV repairs can be carried out on all types of security cameras including dome cameras, PTZ cameras and static or fixed position cameras.
Our CCTV repairs can take place at any type of business premise, no matter the size or location. We provide our CCTV system repairs to educational, corporate and industrial sectors as well as establishments such as airports and shopping centres.
Ready to find out more?
For a free no obligation quote please call us today!
THE PROBLEMS WE CAN REPAIR
Unison can assist with all aspects of CCTV repairs including:
• CCTV fault finding
• Problems with video servers and streaming images
• Poor quality, flickering or blinking from CCTV footage
• Problems with power supply to CCTV systems
• Replacement of worn or damaged components
Get a FREE CCTV Quote
For a free no obligation quote please contact us today!
WHY DO I NEED A CCTV CAMERA REPAIR?
There are many reasons why your CCTV might need a repair and if this you have this repair carried out you can avoid some negative circumstances. One reason to get a CCTV repair is so you can ensure your CCTV is operating to the best of its ability. If there is a part of your CCTV system that is in need a repair the system may not be as effective as it was when first installed. Therefore by repairing your CCTV, you can ensure it is working at top form every day.
Another reason to get your CCTV repaired is to avoid downtime. If a system is in need of serious repair, it may not record any footage at all and in turn not pick up events such as burglary or vandalism that it would do if it was working correctly.
Finally, a CCTV repair ensures your system is stronger if it is getting tampered with. If your CCTV system is in need of a repair, it could be more vulnerable to being tampered with by potential intruders. Therefore by having your system repaired, you can ensure your system is secure.