WE ARE ONE OF THE UK'S LEADING CCTV COMPANIES
CCTV Installation | CCTV Installers
Unison Integrated Technology is one of the most experienced CCTV installation companies in the industry, trusted as the installer of choice by many leading brand names, schools, colleges and universities.
We have installed some of the largest CCTV camera systems in the UK comprising of static cameras to pan, tilt, and zoom cameras.
We provide everything in-house, working with brands such as IDIS, Genie, Samsung, and Bosch to provide a high-end solution to achieve the most affordable prices available in this industry, making us the first choice of many leading brands.
HD CCTV CAMERA SECURITY SUPPLY & INSTALLATION
We are able to draw on over 25 years experience in the design, engineering and installation of CCTV systems to monitor both vehicle and pedestrian access to your any premises. Specialising in large commercial business CCTV systems including Schools, Colleges and Universities across the UK.
We take a long-term view of our clients' needs, ensuring they have CCTV cameras and monitoring systems in place which will be an asset to their business or public sector buildings well into the future, as well as in the present day.
This makes the HD CCTV Cameras, dome cameras, wireless CCTV, IP CCTV and live CCTV camera systems we can provide and install a worthwhile, future-proof investment.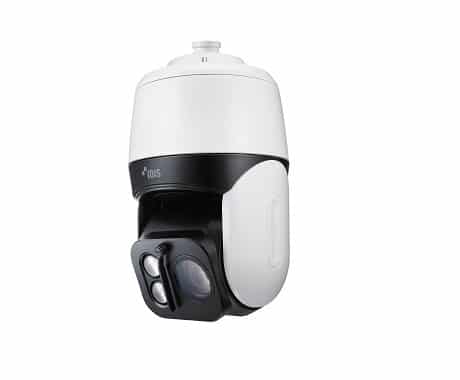 CCTV SERVICING & MAINTENANCE
Our CCTV systems are designed in order for you to benefit from efficient and hassle-free servicing and maintenance by our staff should it be required. This is achieved through smart design elements, created to ensure accessibility to authorised engineers when you require it. That way you are not left wondering who to turn to for any ongoing support and assistance, with simple and transparent CCTV maintenance plans available for your peace of mind.
OFF-SITE REMOTE MONITORING
CCTV equipped with off-site remote monitoring can be a highly effective deterrent against intruders and unwanted personnel on site. It can also provide a more cost-effective alternative to 24 hour manned guarding. Digital images can be viewed day and night by trained personnel at a CCTV command centre. Any unauthorised personnel can be deterred through an initial audio announcement. Alternatively, other desired instructions can be followed – such as police alerts or onsite personnel can be contacted.
NOTHING IS LEFT TO CHANCE
We believe strongly in providing the very best, most reliable equipment and components – those which are fit for purpose, long-lasting and provide the best possible security protection and deterrant. We have based our selections on continuous assessments of the very best CCTV and surveillance equipment over the past 25 years and have been involved from the testing phase of HD CCTV camera technology.
SUPERIOR SUPPORT ACROSS THE UK
Our UK based engineers and support teams are experts in the field of CCTV trained at our Birmingham facility. With our up-to-the-minute knowledge of technology, innovations and most importantly, a determination to really understand our clients needs, means we are always in a position to assist you in getting the very best from your CCTV and surveillance camera investment. We ensure you get real value and highly effective security coverage from the moment your installation is carried out.
For more information on off-site remote cctv monitoring and security please contact us on 0121 544 8470 or email us at sales@unisoncctv.co.uk.
Contact Us
For more information on CCTV design and installation for schools,  colleges and Universities please contact us on 0121 544 8470 or email  sales@unisoncctv.co.uk
King Edward VI Five Ways School