Charity protects community services and vital accommodation with IDIS video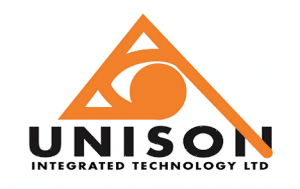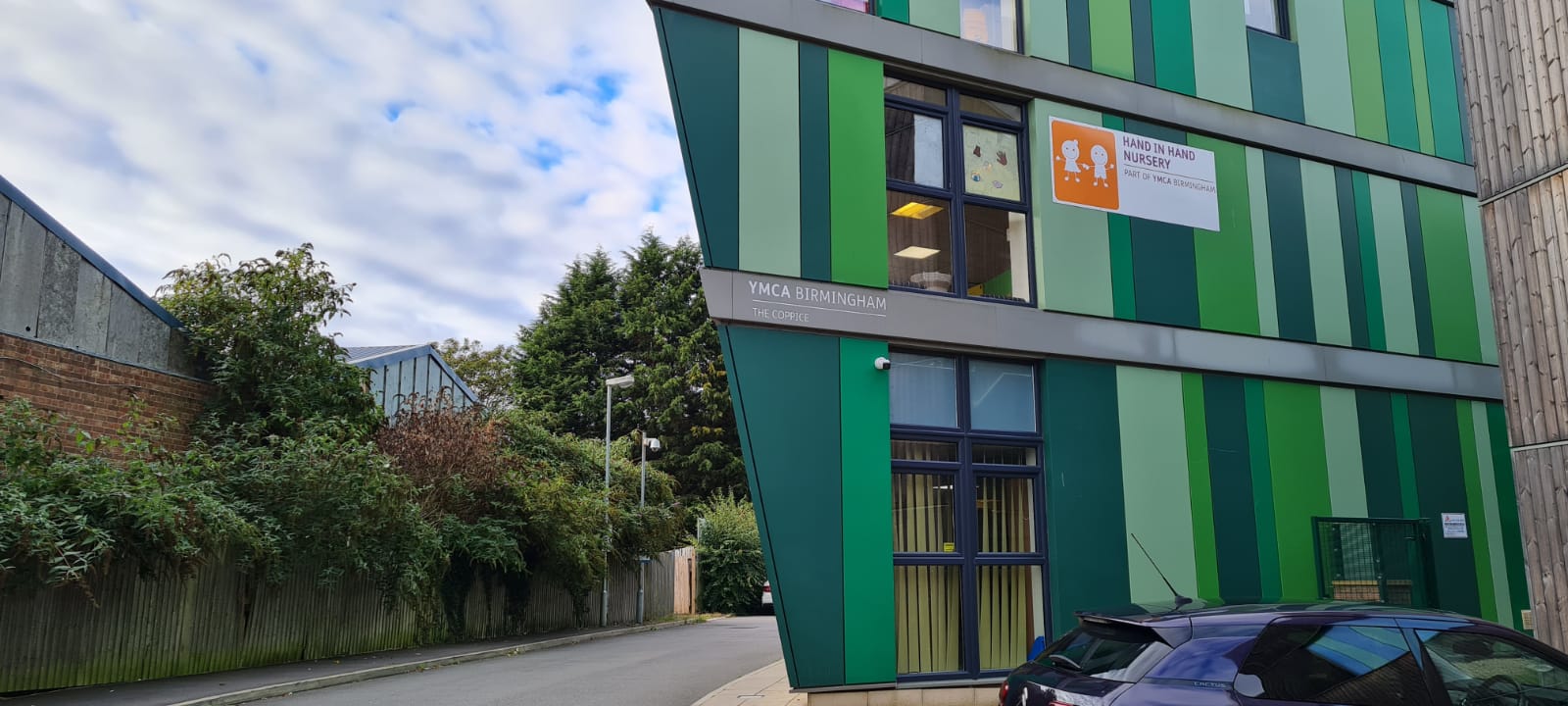 Industry
Community and Social Care Charity
Customer
YMCA Heart of England
Region
UK
IDIS Partners
Unison Integrated Technology
Charity steps-in with accommodation and support services in areas of higher need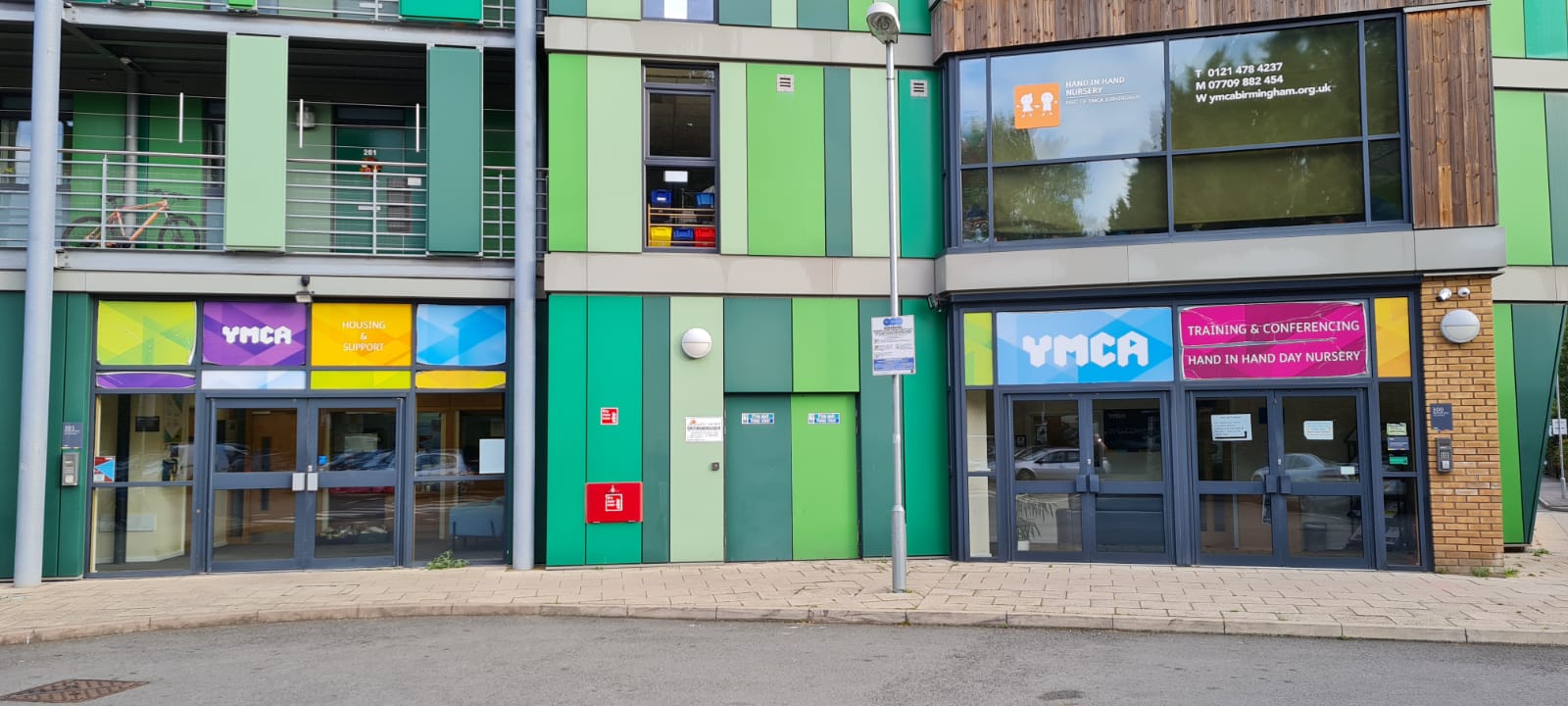 As part of the international YMCA movement, YMCA Heart of
England operates across multiple sites in Birmingham, Solihull,
Rugby, and Coventry to support local people and their communities
with a wide range of services, from supported housing to youth
services. From its busy premises, typically located in areas of
higher social need, the charity provides help for vulnerable people
moving towards independent living, and supports young people to
build a better life through targeted youth work provision, training
and volunteering opportunities
Protecting service users, staff, and volunteers - and allowing more efficient operations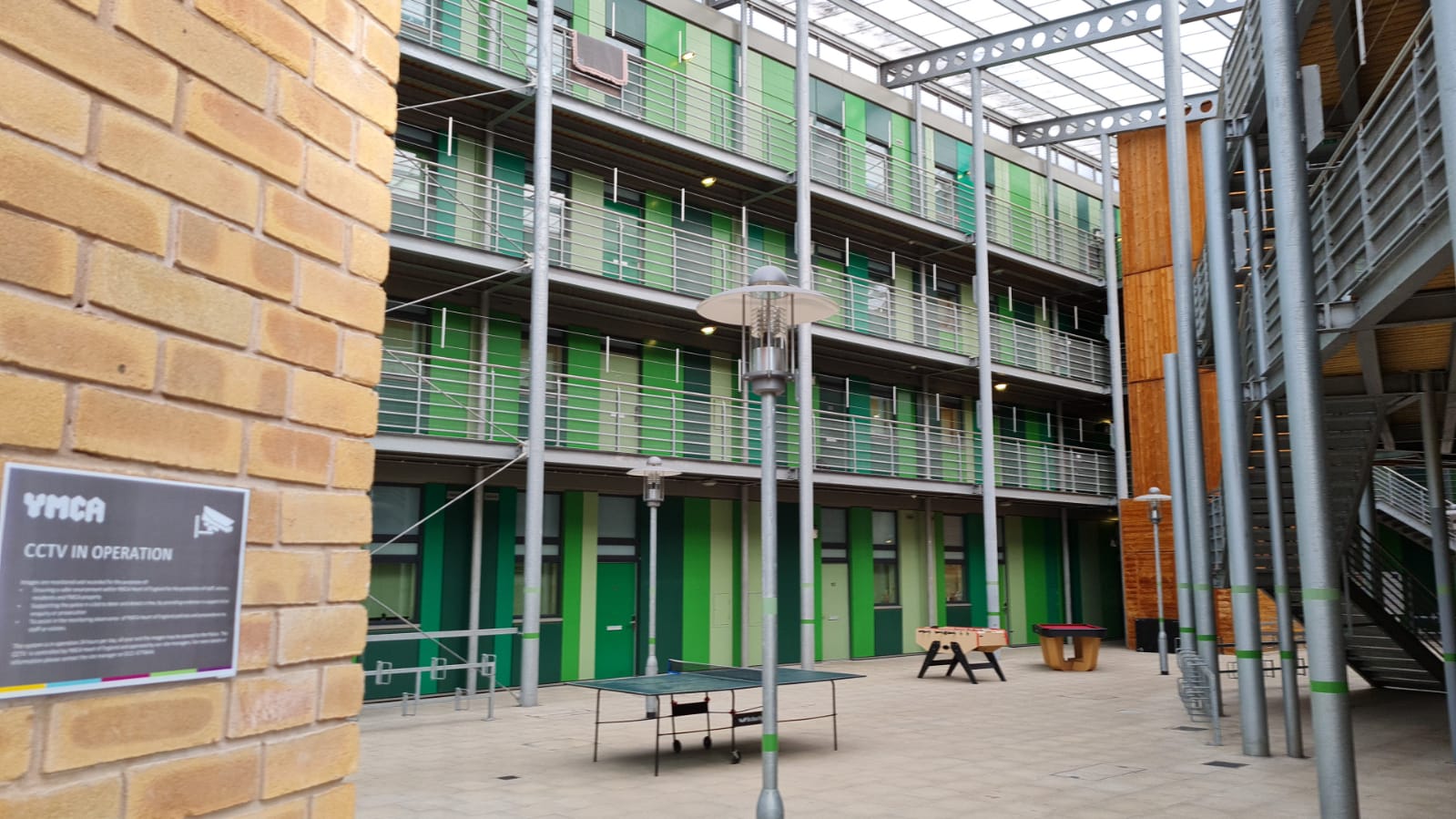 YMCA Heart of England relies on a team of staff, supported by volunteers, to run its much-needed programme of activities. At all its premises the charity uses video surveillance to ensure the safety of it's staff and service users – including young people without family support networks – and to make it easier for staff to keep services running smoothly. However, these systems were proving increasingly hard to work with. At the 80-room Birmingham premises, for example, a mix of ageing CCTV equipment was delivering unreliable footage and was cumbersome to use. So, specialist systems integrator Unison Integrated Technology was invited to recommend an affordable upgrade route. Based on their experience of successful projects in the hospitality and education sectors Unison immediately recommended an IDIS end-to-end solution.

IDIS end-to-end solution ensures HD monitoring of all key areas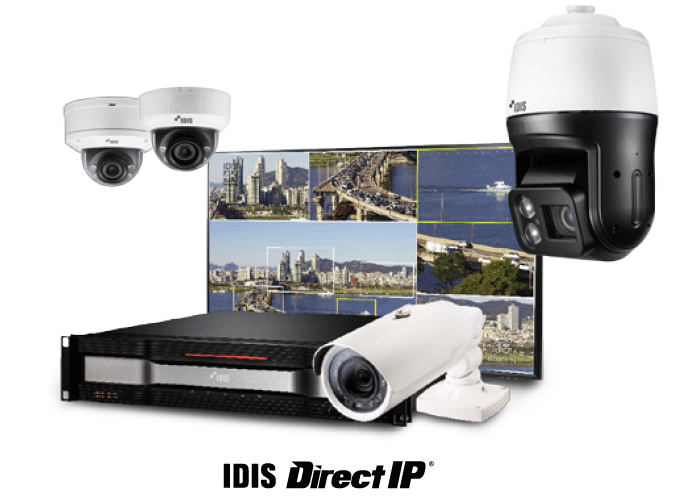 The mix-and-match video at the Birmingham centre was replaced by an efficient IDIS DirectIP® solution comprising a 32 channel DR 6332PS-S NVR; 19 x DC-D4213WRX Full-HD vandal-resistant IR domes; and 11 x DC-E4213WRX Full-HD IR bullet cameras. The end-to-end IDIS tech was easy to implement thanks to true, plug-and-play design, allowing the installation project to be completed without interruption to day-to-day activity at the centre.
The 2.8mm fixed lens 2MP dome and bullet cameras, equipped with true WDR and IR LED, were set up to capture crisp, clear images of the building exteriors, entrances and internal corridors and communal areas day and night. And the DR 6332PS-S 4K NVR delivers throughput of up to 960ips real-time recording and live monitoring with no visible latency.
Unison also opted to replace all the legacy cabling, which was poorly installed and in bad condition, upgrading to a future-proofed Cat6 infrastructure. This new robust infrastructure will allow YMCA Heart of England to take advantage of increased video resolutions in the future, making it easy for them to adopt powerful but affordable IDIS deep-learning analytics for a range of automated detection functions that trigger highly accurate alarms and notifications.
The new solution is simple to use, with the license-free IDIS Center VMS giving staff and authorised volunteers an intuitive interface to handle manage devices, benefit from high-performance live monitoring and rapid retrieval of footage, while easily configuring user permissions to provide team members with appropriate role-based access rights.
Unison to deliver IDIS upgrades across the whole YMCA Heart of England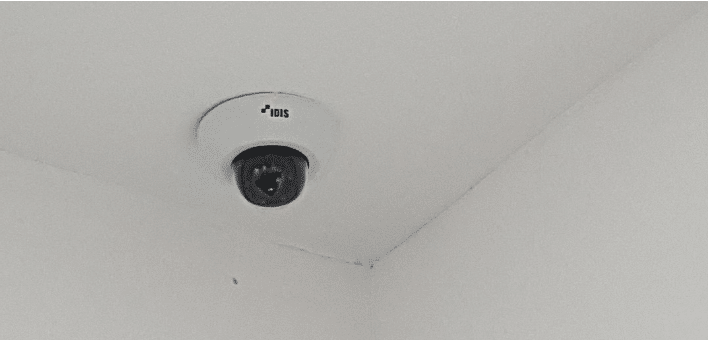 Staff, volunteers, residents, and visitors at the Birmingham centre now benefit from improved security, safeguarding and efficiency, with IDIS Smart Failover technology. In the event of an NVR and camera disconnect or network instability, SD cards in the cameras temporarily record and automatically transfer data NVRS after recovery, ensuring a full record of events.
Following the successful Birmingham installation, Unison was asked to upgrade video at other sites in Coventry and Northfield. The whole implementation was completed in just four weeks. Reducing waste and costs, at Northfield 48 third-party legacy cameras were retained and are now operated smoothly and efficiently using the IDIS Center VMS.
Unison is now working with YMCA Heart of England to upgrade video at all its premises. The solution is flexible and scalable, with more cameras easily added as the Digbeth estate continues to evolve and expand. Custard Factory estate manager Simon Dunn says the upgrade has far exceeded expectations.
"The customer contacted us after reading outstanding reviews from our projects using IDIS technology. And they were so impressed with the results we delivered at their Birmingham centre, they asked us to upgrade all their premises – we could not recommend a better surveillance technology for them than IDIS"
Video upgrade without interruption for business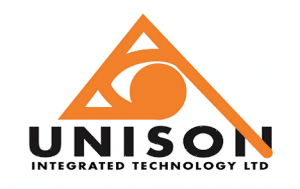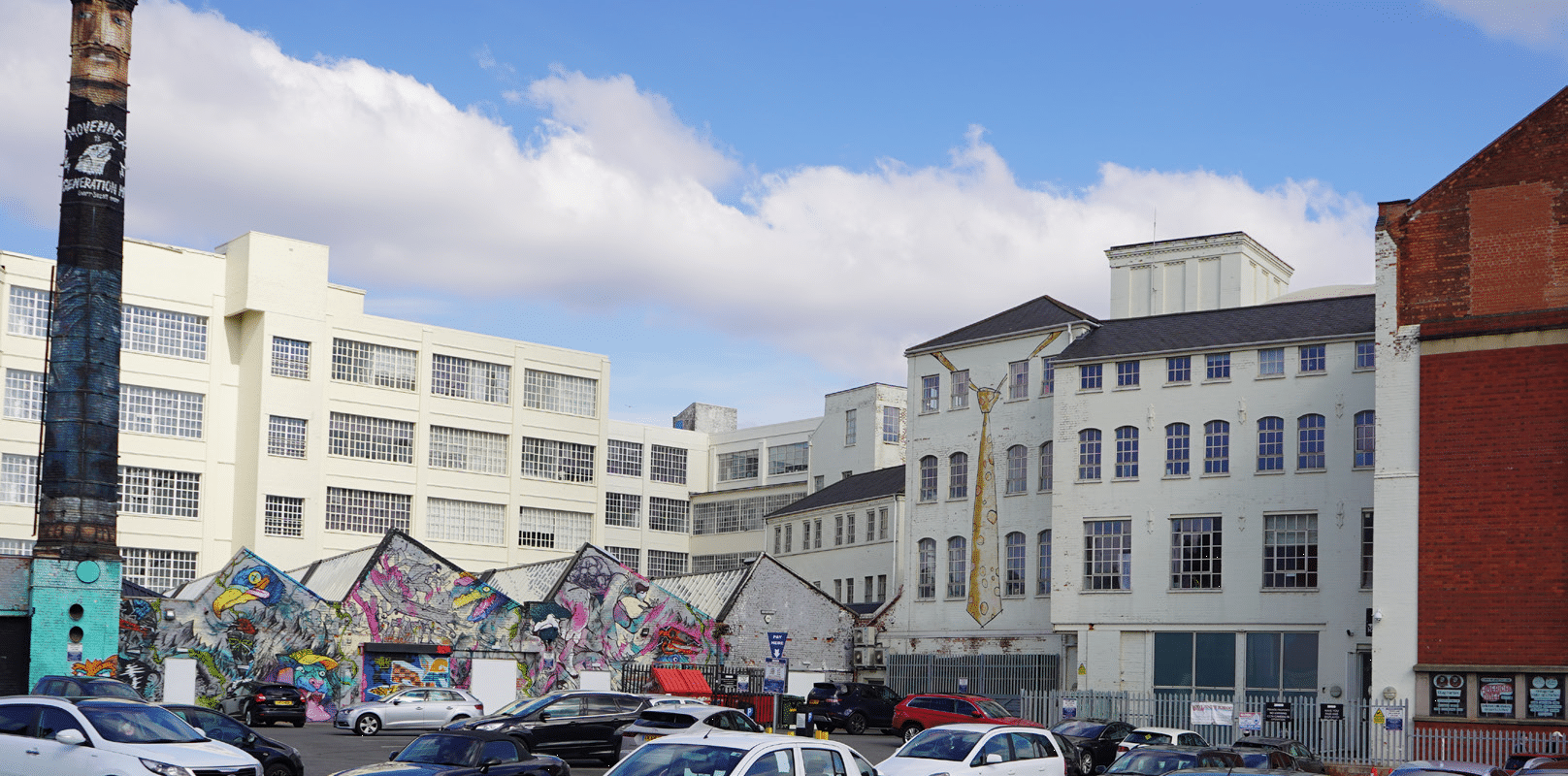 Industry
Commerical
Customer
The Custard Factory
Region
UK
IDIS Partners
Unison Integrated Technology
New digital businesses thrive where 19th century pioneers paved the way
Since renovation began in the 1990s, the Custard Factory in central Birmingham has grown into an important centre for the creative and digital industries, as well as a destination for leisure, retail and cultural activities. The 15-acre site, which in Victorian days was a pioneering centre for food and ingredients production, has been transformed into a thriving working community for hundreds of small businesses, benefiting from several phases of development. The Custard Factory now comprises multiple buildings in a vibrant city centre location, so the risks of petty crime have to be planned for and the safety of users ensured.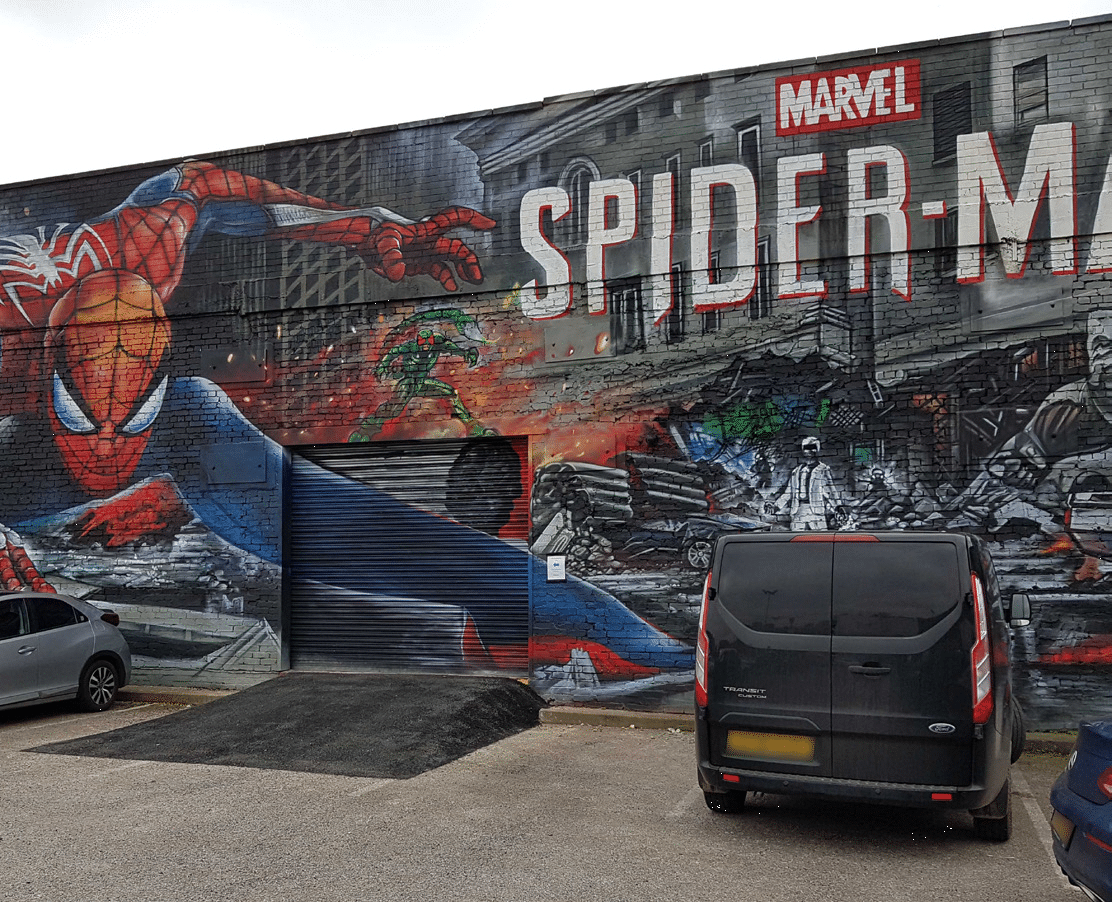 Finding the best upgrade route from ageing technology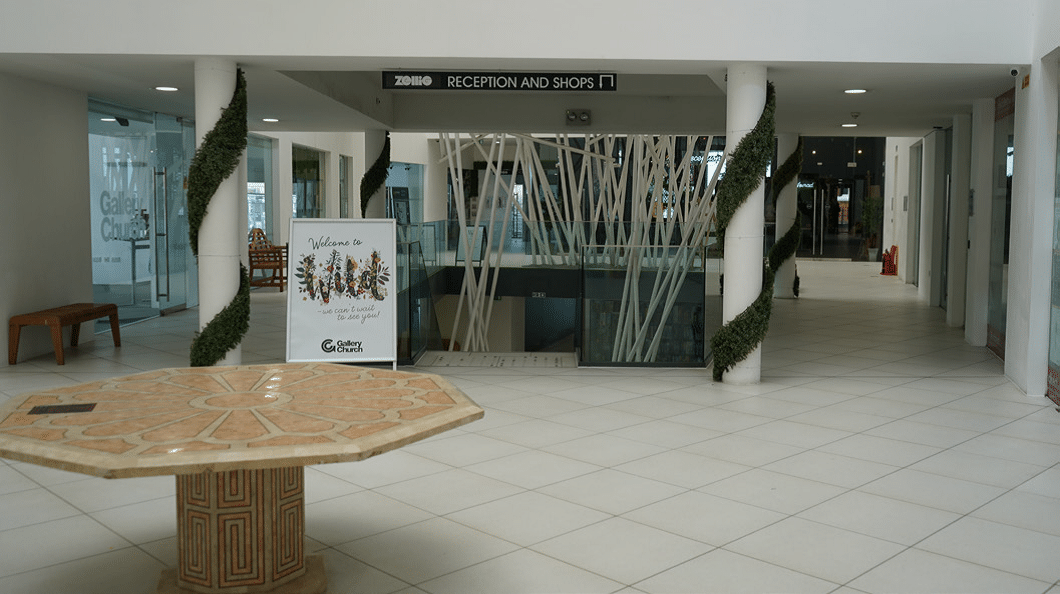 An ageing analogue video system at the Custard Factory was proving expensive to maintain and, without enough cameras, it was giving only limited coverage. An upgrade was needed but installation work had to take place without disruption to the many businesses at the site, so specialist integrator Unison Integrated Technology was asked to find the most suitable solution.
The latest video tech from IDIS was selected because it provided the best image quality, unrivalled usability and trouble-free installation with the ability to mix and match equipment. It also allowed existing infrastructure such as coax cabling to be incorporated, and by combining HD-TVI with the latest IP and wireless technology it enabled real-time monitoring in the control room without the need for complex and expensive civil works.

A flexible solution combining different video technologies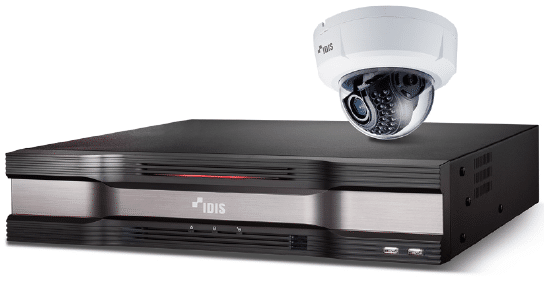 More than 60 new high-performance cameras have now been integrated into a leading-edge solution giving complete coverage of this diverse estate made up of the main Custard Factory Buildings, an open-air carpark, neighbouring external areas and the Fazeley studios.
To protect the carpark and external areas, including historic archways, a mix of cameras has been used, including dome cameras with IR LED and wide dynamic range giving coverage in all lighting conditions. All IDIS IP cameras also benefit from IDIS Smart Failover technology which ensures continued video capture in the event of network instability or failure.
Video is streamed to the control room via a SilverNet wireless link, yet crucially there is no latency or lag on the images. These cameras are connected to a DR-6316 H.265 NVR, supporting 16 channels that utilises IDIS Intelligent Codec to minimise bandwidth and storage requirements.
At the Fazeley studios, which includes both indoor and outdoor facilities, a combination of IP and analogue bullet cameras, PTZs and domes are used. And at the Custard Factory main buildings, four PTZ cameras, two fixed domes and 25 bullet cameras are connected to IDIS's powerful DR-8364D recorder, which supports up to 64 channels with a super-fast 900Mps throughput.
IDIS technology exceeds expectations and allows easy future upgrades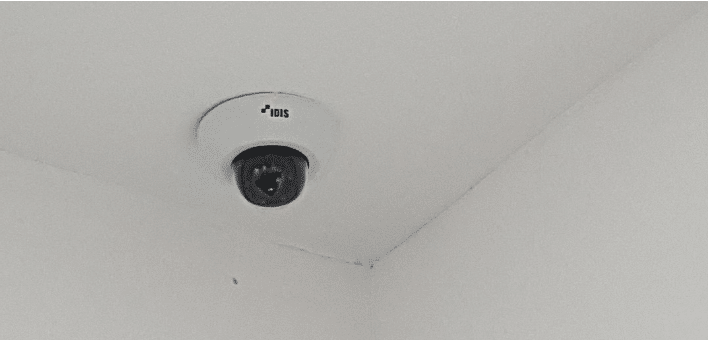 Thanks to IDIS true plug-and-play technology Unison Integrated Technology installed the new cameras without disruption or any need to stop trading during the work, which included working around operational restaurants and shops.
At the purpose-built security control room operators now have a complete view of the site, allowing them to replace inefficient patrols on foot with more frequent video tours. And the free IDIS Center video management system (VMS) makes it easy to operate the new, enhanced system incorporating third-party cameras, the HD-TVI analogue devices and the latest IDIS IP tech.
With the new surveillance system and improved lighting in place visitors feel safer, particularly walking to and from the car park after evening events. The ability of the security team to monitor events real-time and respond to health & safety incidents is appreciated by event organisers using the Fazely venue. And police have been able to tackle petty theft more effectively thanks to the high-resolution video evidence which is now easily and quickly retrieved in order to tackle crime.
The solution is flexible and scalable, with more cameras easily added as the Digbeth estate continues to evolve and expand. Custard Factory estate manager Simon Dunn says the upgrade has far exceeded expectations.
"The IDIS technology fully delivered on our requirements for an affordable, high-quality surveillance solution covering our complete estate. The Unison engineering team delivered the project to the highest standard and they were considerate and respectful of our busy, live environment. I am very pleased with the result, both in terms of the quality of the images and the operation of the system, which is simple and effective."
Swanshurst School aspires to maintain outstanding performance with IDIS video surveillance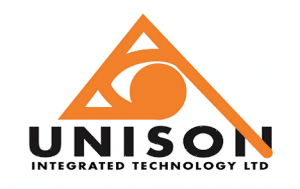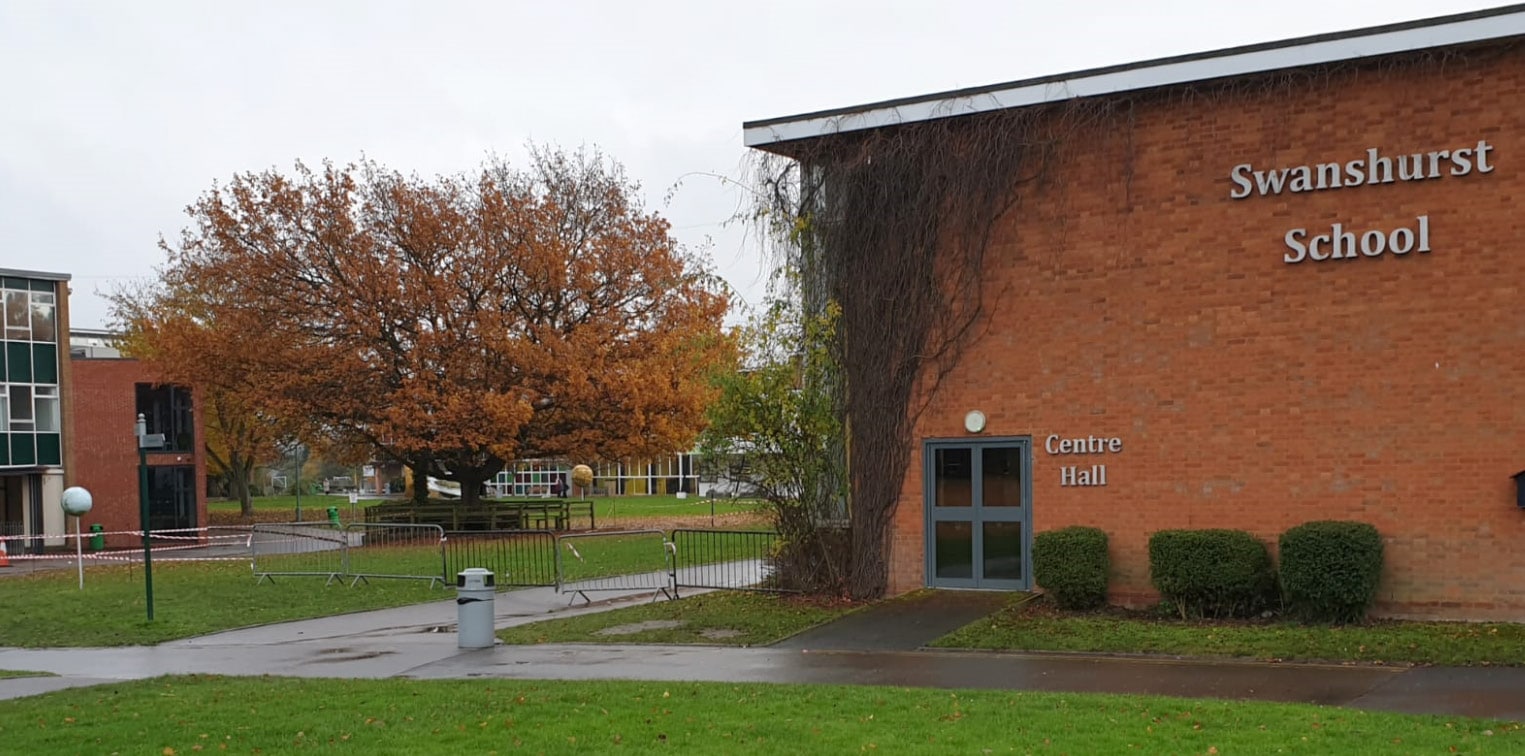 Industry
Education
Customer
Swanshurst School
Region
UK
Effective video coverage is key to safeguarding and standards
Swanshurst School is one of Birmingham's most popular destinations for girls' secondary education, with more than 1800 pupils aged 11 to 19. To maintain their outstanding OFSTED-inspection rating, the school's leaders work hard to promote the highest standards of personal behaviour and performance.
The use of video monitoring is key to efficient use of resources at the school. With such a busy site, the ability of senior staff to see who is entering or leaving, and to remotely monitor corridors and lobby areas, is seen as crucial to fostering a safe and welcoming learning environment.
But the old video system at Swanshurst was proving difficult to use and unreliable, there were gaps in coverage and the cameras were struggling to deliver consistently high image quality. With budgets always tight, a more capable solution was needed.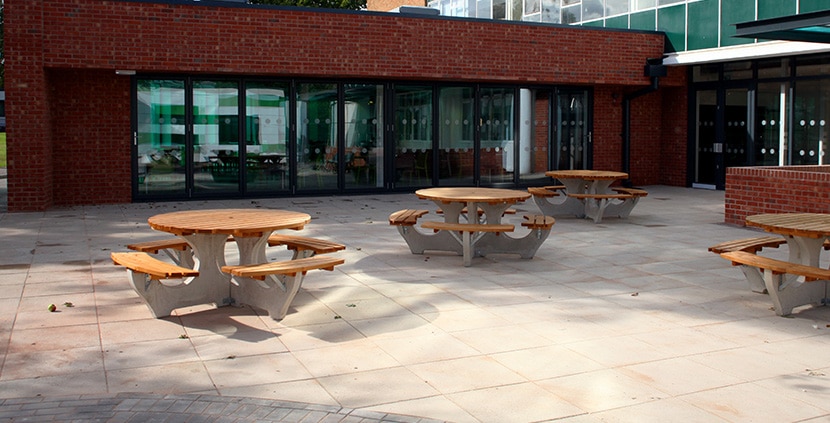 Learning from other schools to find the best technology
The new solution had to be installed quickly and it would need to provide comprehensive HD video coverage of corridors, key areas outside classrooms, parking spaces, the school grounds and entrances.
For the schools' Strategic Business Manager, Annette Tyler, the priority for the upgrade was not just price, but service and performance, because she knew that the right solution would be a deterrent to low-level disruptive incidents as well as reducing the more serious risks that schools face, including intrusion and fire.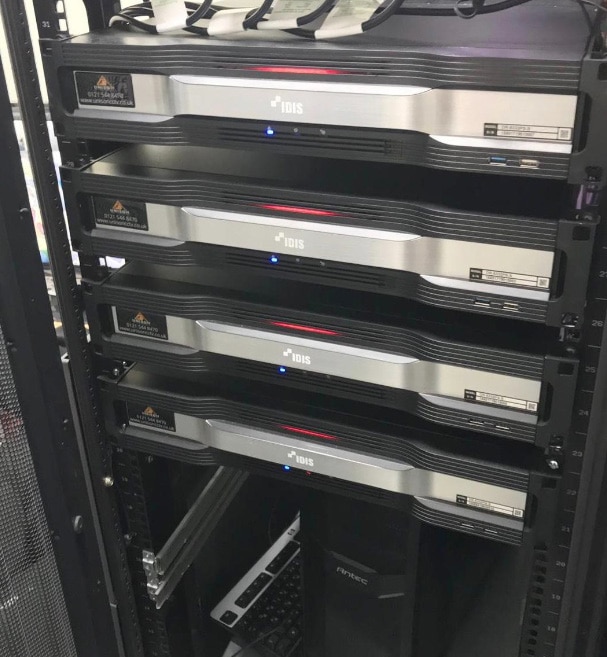 Time-stretched senior staff wanted to be able to use the video management software (VMS) without over-complex training, and to get best value, the new solution would need to be durable and easy to maintain going forward.
To avoid a potentially costly mistake Annette Tyler researched what other schools had done, and looked for personal recommendations.
After comparing the three final quotes the management team selected Unison Integrated Technology to implement an end-to-end IDIS solution. In fact, the proposal that Unison had come back with was much more impressive than the school had been expecting.

Powerful cameras and recorders allow high definition coverage of the full site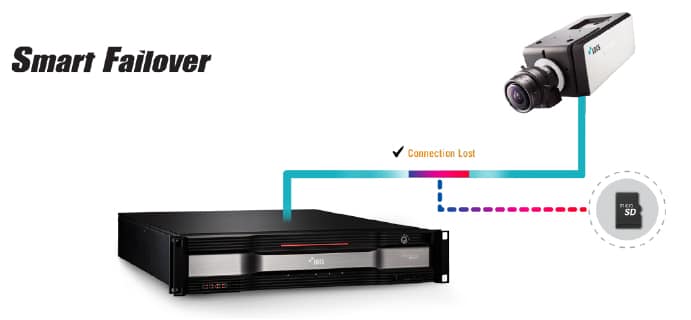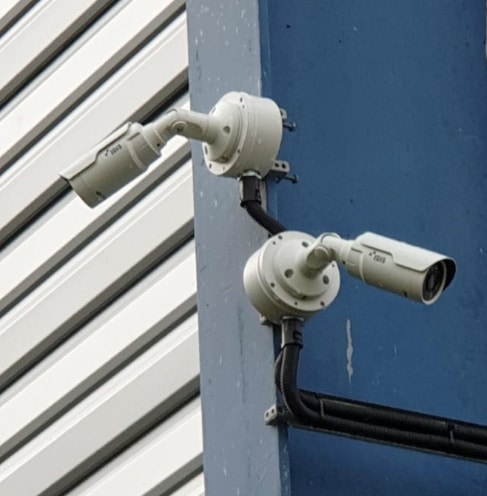 With full technical support and rapid stock delivery from IDIS, Unison Integrated Technology had just five weeks to complete this major upgrade. The new solution comprised close to 110 cameras. IDIS's DC-D4213WRX vandal resistant full-HD IR domes proved to be the perfect units to provide coverage for most of the school's internal areas and more than 70 were installed. Not only do they capture pin-sharp images in all lighting conditions, easily handling rapid variations in brightness and shade thanks to their true wide dynamic range (WDR), outstanding infra-red performance gives an impressive 30 metres range at night too.
Powerful IR night vision, with low light enhancer technology, is also provided by the 27 IDIS DC-E3212WRX vandal resistant bullet cameras, which were installed to cover entrances and external areas. Allowing the installation team work more quickly, these cameras use Power over Ethernet (PoE) to eliminate the need for additional cabling, while the hierarchical connection between the cameras at the NVRs further guarantees the most efficient method of cabling.
Impressive recording capability is provided by four IDIS NVRs (32-channel DR-6332PS-S recorders), which achieve 370Mbps throughput to ensure no latency on live footage and image capture in full HD. IDIS dual codec performance means that all footage can be recorded in high-definition H.265 but still viewed on older H.264 tablets and other devices if HD monitors are not available, so there's no need to upgrade until the user is ready. Built-in PoE switches save further on hardware and installation costs. In the event of a power failure or network instability, IDIS Smart Failover technology provides multi-layered protection against video data loss due and eliminates the risk of gaps in recordings.
End-to-end solution surpasses expectations
With minimal training, authorised staff, including the head teacher, the safeguarding officer and reception staff, are now able to use the intuitive IDIS Center VMS to live monitor internal and external areas, and quickly search recorded footage to find events of interest. This new capability is already proving to be a useful deterrent, confirms Annette Tyler, with pupils, parents and staff all appreciating the added protection that the new cameras gives.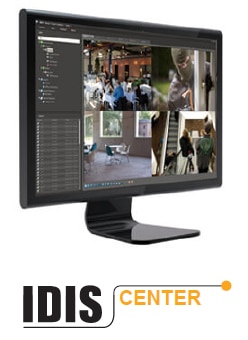 IDIS DirectIP® guarantees a low total cost of ownership (TCO), with no additional fees for the IDIS Center VMS, plus the reassurance of easy adaptability in the future, thanks to the guaranteed forward and backward combability of IDIS tech. In addition, the industry's longest warranty, the IDIS Ultimate Warranty, gives the best protection against equipment faults.
"The new IDIS solution installed by Matt Rodden and his team at Unison Integrated Technology far exceeds our expectations. The project was delivered as efficiently as promised and the system is so easy to use, it's exactly what we needed to protect our school community."
Strategic Business Manager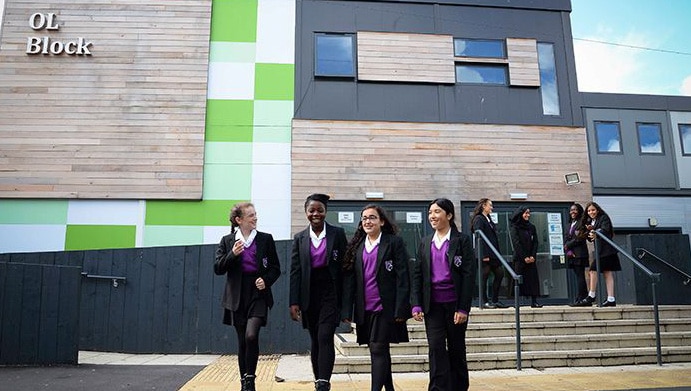 Newman University prepares for expansion with upgraded video surveillance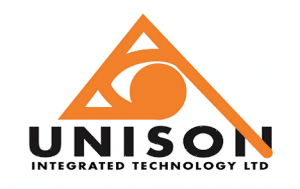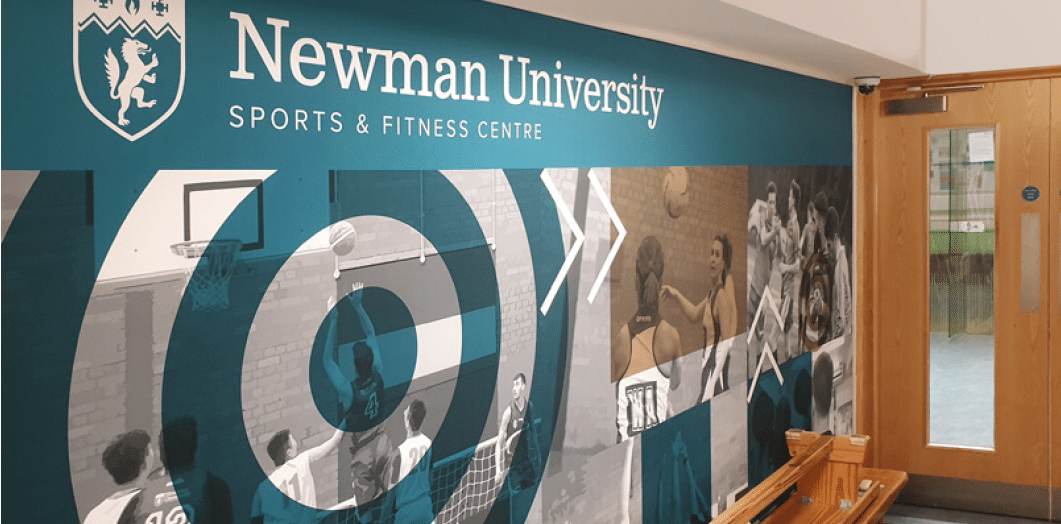 Industry
Education
Customer
Newman University, Birmingham
Region
UK
Power-surge highlights usability and cost issues
When a major power-surge disabled more than 30 cameras in Newman University's ageing video system, a more robust solution was called for – one that would be fully resilient, easy to use and provide comprehensive video coverage.
The university has ambitious plans to grow, following major investment in its purpose-built campus not far from Birmingham city centre. Improved video monitoring at the site is a key element of the development plan, helping to provide a safe learning environment for almost 3,000 students and staff.
Systems specialist Unison Integrated Technology was awarded the contract with its proposal for a complete, IDIS end-to-end solution. Unison had already demonstrated outstanding performance with the same technology at a number of nearby schools, colleges and commercial sites.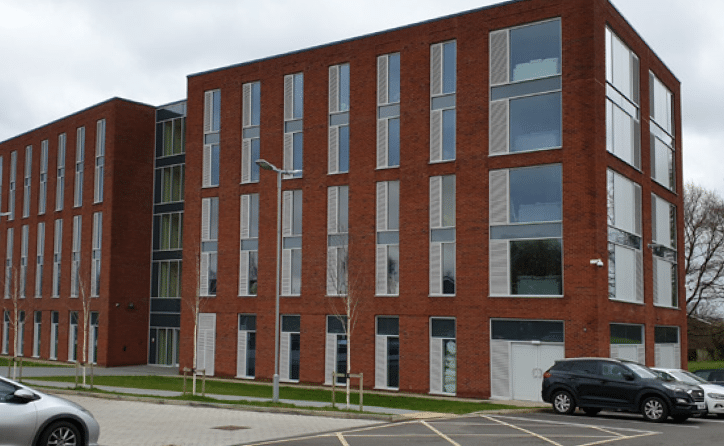 Usability and cost issues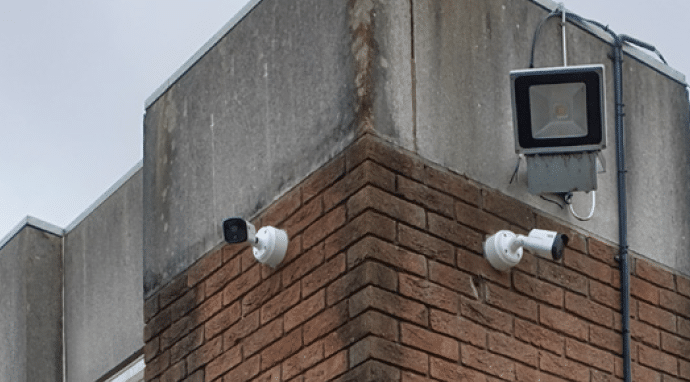 A priority for the new system was ease-of-use, explains the facilities manager Lewis Palin. The university contracts-out its security services, so it's important for newly arrived officers, who are unfamiliar with the system, to be able to use all its key features with minimal training.
With more than 150 new internal and external cameras required, managing costs was also a priority. Where possible, the university wanted to keep using its existing cameras and infrastructure, with a solution capable of integrating the new with the old.
Lewis Palin and his team were also looking for a more robust solution that would be affordable to operate, with a lower total cost of ownership (TCO) too, including minimal maintenance charges, no license fees and the option to adapt or scale the system if the requirements of the campus change as the organisation grows.

A powerful upgrade integrating new and pre-existing cameras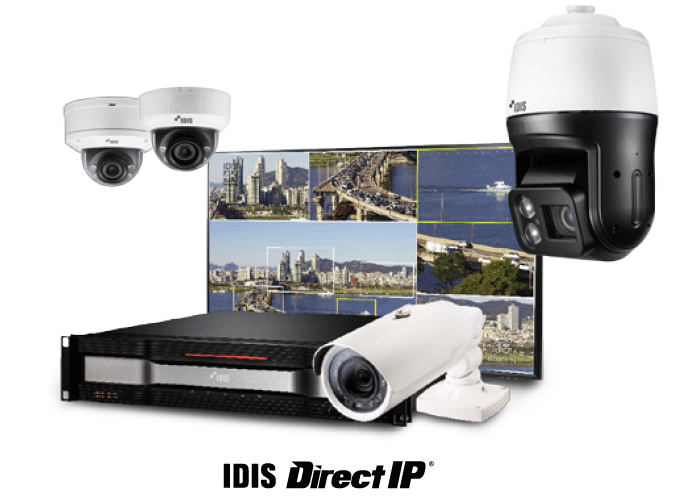 The Unison team delivered an IDIS DirectIP® solution comprising more than 160 cameras, integrating the new units with selected cameras from the original third-party system thanks to ONVIF compatibility.
The latest IDIS cameras include five advanced 2MP Lightmaster IR PTZ models, which deliver 36x zoom and pin-sharp images in all lighting conditions thanks to their 350 metre IR, true wide dynamic range (WDR) and digital image stabilisation (DIS). 55 full-HD IR vandal-resistant dome cameras were installed to protect entrances and internal areas, and 40 IR bullet cameras give HD coverage of key external areas.
All the new cameras incorporate IDIS Smart Failover technology which ensures automatic protection against video data loss, eliminating the risk of gaps in recordings, in the event of power failure or network instability.
Impressive throughput ensures no latency and storage capability is assured by four powerful 64-channel network video recorders (NVRs) with built-in failover and RAID 1, 5 and 10 support, plus a further three 32-channel recorders. All feature built-in PoE switches and IDIS dual codec technology that uses H.265 combined with IDIS Intelligent Codec to deliver storage efficiency, while operators have the capability to live view on older H.264 tablets and other devices as well as new HD monitors.
Improved protection of campus underpins growth plans
Unison Integrated Technology completed the upgrade in three weeks, with full technical support and rapid stock delivery from IDIS.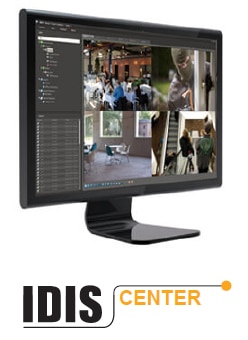 Thanks to IDIS Center's intuitive controls, new officers arriving at the university can use the system with minimal training. Now they can easily monitor live internal and external areas, and quickly search and retrieve recorded footage to find events of interest. IDIS DirectIP technology guarantees a low total cost of ownership (TCO), with no additional fees for the IDIS Center VMS, and the Newman University also has the reassurance of the industry's longest warranty against equipment faults, the IDIS Ultimate Warranty.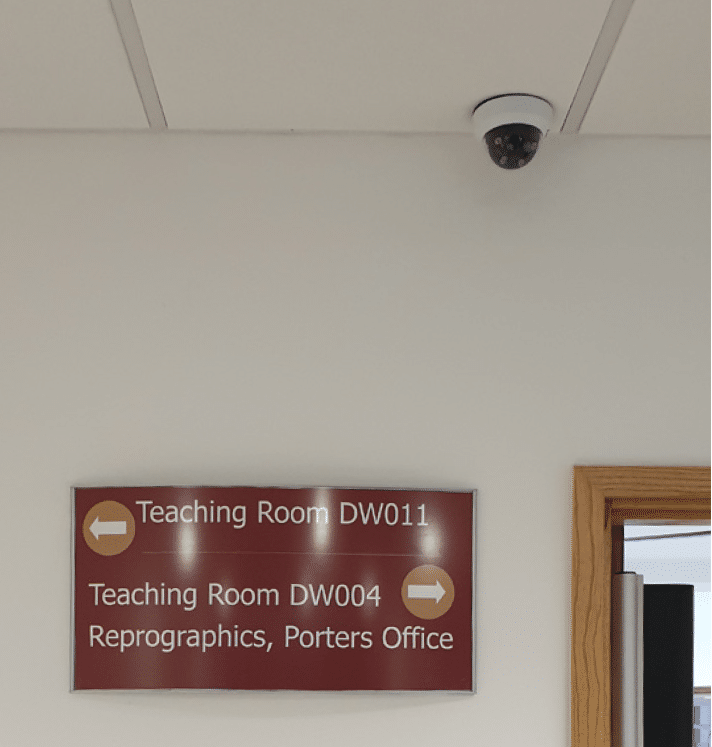 "The Unison Integrated Technology team and IDIS were fantastic, working around us to deliver our new system exactly as promised. We will definitely use IDIS technology for our next phase of estate expansion."
Facilities Manager, Newman University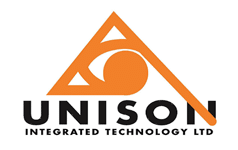 Unison Integrated Technology
19 Willow Court, Sandwell Business Park, West Midlands B66 1RD