Business CCTV Installation during Lockdown
Many people are working from home or have had their business close temporarily, unfortunately, many criminals have taken advantage of this and business theft has increased dramatically. Because of this, local authorities believe now is the best time to invest in business CCTV installation.
Generally, it is good practice to have high quality CCTV for your business as situations can be unpredictable and often out of your hands as a business owner. You have invested a lot of money into a company, so why not ensure that company stays safe?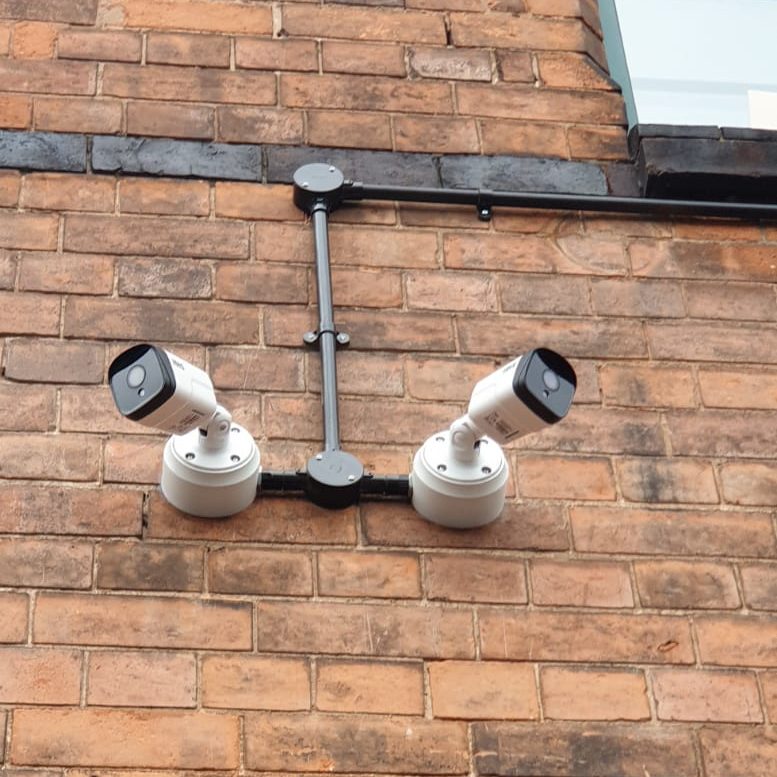 CCTV Installation as Visual Deterrents
If a property looks empty it is more likely to attract criminals, however if a business owner has invested in business CCTV installation it works as a deterrent for possible theft and vandalism. During lockdown, Police recorded data shows that in Birmingham commercial properties were targeted every 21 minutes, with a total of 24,801 crimes committed against businesses during 2020. If a criminal notices CCTV on a property they are less likely to commit a crime, however if they do not notice CCTV or simply ignore it, then the chances that they will be caught by the police increases dramatically. The investment of Business CCTV installation will continue to prove profitable after lockdown and restrictions end, staff will feel more comfortable in their work environment and criminal activity such as common vandalism will decline.
If you are considering business CCTV installation it is vital you go with a trusted company as fraudsters have rocketed due to the current financial climate. At Union CCTV we work with our client's environments to ensure the best security possible, whether you own a factory, government building or outdoor space. Get in touch with Unison CCTV today for the best security equipment on the market, and expert business CCTV installation.