Here at Unison, we provide our customers with long-lasting, weather-resistant parking bollards. With their sleek appearance and easily blended body they make a limited impact on the environment surrounding them keeping car parks, store fronts and other places looking the same all whilst serving for the purpose of protection. We offer both permanent and non-permanent parking bollards so that you can maintain flexibility of your building.
What are parking bollards?
Parking bollards are sturdy posts that are placed vertically to prevent motor vehicles from colliding, crashing, or moving into pedestrians or buildings – whether that be intentional or unintentional the bollards are in place to serve the purpose of protection.  At Unison we offer both telescopic and static bollards for industrial premises and roads. Parking bollards are a lot more important than they look and are integral for safety.
Static Bollards
Static parking bollards that are static are called static bollards because their position cannot be changed easily. They remain in the same place at all times and therefore are useful for areas that requires restricted access and permanent no entry.
Telescopic Bollards
Telescopic bollards are parking bollards that are only there when you need them to be, they move up and down so they can be used at personal preference. They work well for places such as car parks that close at night-time – the parking bollards can be raised to stop entry when closed.
Commonly parking bollards are created using steel and filled with concrete but can also be made from aluminium, plastic, stainless steels and even cast iron.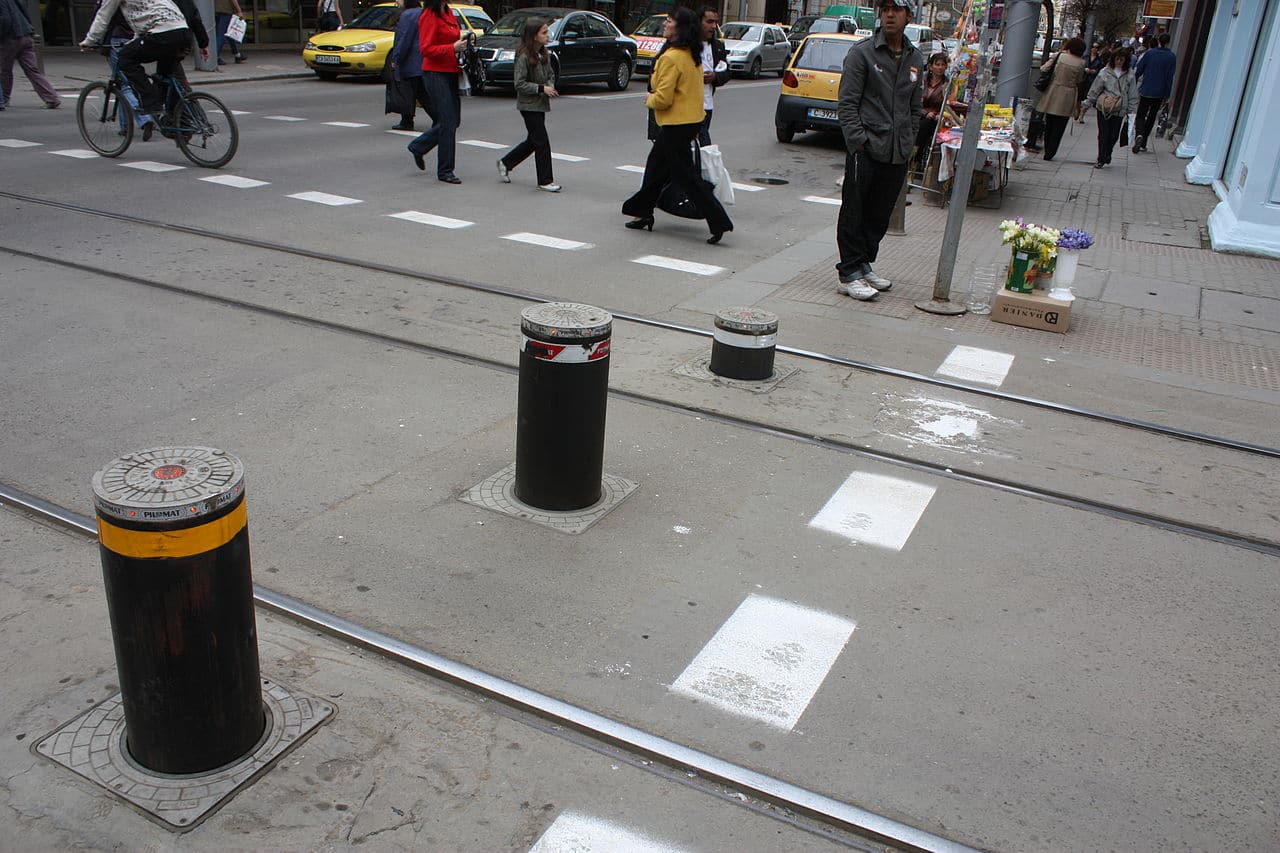 Benefits of Parking Bollards
There are many great benefits of installing parking bollards at your premises. When placed strategically and placed in a high visibility spot, it creates a barrier to provide protection from distracted or reckless drivers. Additionally parking bollards provide complete access control keeping a separation between pedestrians and vehicles. Furthermore, having control over where can be entered via a vehicle is another great benefit of having parking bollards in place. Enhancing security, having parking bollards deters criminals from being able to crash into store fronts as well as protecting vulnerable areas such as gas and water meters or hazardous equipment.
Why let us install your parking bollards…
At Unison we have a years of valuable experience in installations, repairing and maintenance of parking bollards as well many other security systems. We work on both a commercial and public level. We are a highly trusted and experienced Security Installation Birmingham company based at the Sandwell Business Park so can be at hand to offer a FREE quotation for parking bollards at your Birmingham premises.