Our CCTV experts in Dudley can help you if you have problems with your current system. An integrated diagnostic functionality test will be performed by our CCTV engineers, which may include testing the lenses, cables and programming. Our specialist equipment will be used to determine what's wrong with your system, we will deliver a report to you, and we will fix it.
Following repair, we can check your CCTV system for a long length of time at maximum capacity to confirm that all of the equipment is working properly. Then, rather than waiting for your CCTV system to entirely fail, we propose that you register for a maintenance contract so that it can be continually checked for damage and corrected on the spot.
WHY CHOOSE UNISON FOR YOUR CCTV SYSTEM REPAIRS DUDLEY
Because we have been utilising CCTV technology for over 25 years across Dudley and the UK, we have a diverse set of skills and knowledge. We can therefore handle a wide variety of security cameras, including dome cameras, PTZ cameras, and fixed or static cameras.
We can install surveillance cameras in any type of business, regardless of size or area. We install CCTV systems in a variety of locations, including airports, shopping malls, schools, and industrial organisations.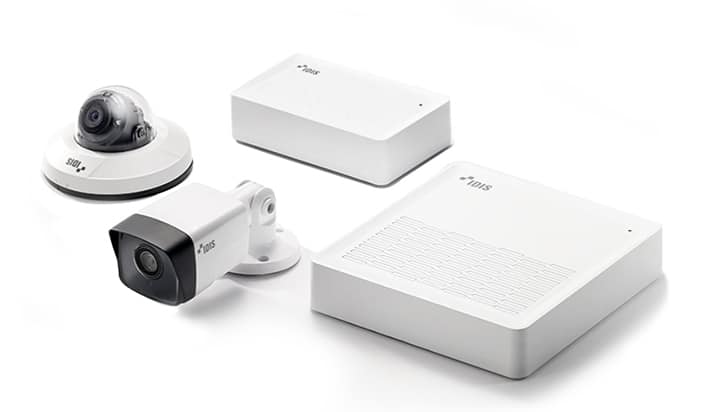 Ready to find out more?
For a free no obligation quote please call us today!
THE PROBLEMS WE CAN REPAIR ACROSS DUDLEY
Unison can help with various kinds of CCTV issues, including:
Troubleshooting CCTV issues
Issues with video servers and streaming images
Poor quality, flickering, or flashing from CCTV footage
Replacement of worn or broken components
Power supply issues with CCTV systems
Get a FREE CCTV Quote
For a free no obligation quote please contact us today!
WHY DO I NEED A CCTV CAMERA REPAIR IN DUDLEY?
A CCTV may need to be repaired for a variety of reasons, and if this work is carried out you can avoid some negative consequences. The purpose of a CCTV repair is to ensure that your CCTV is working as well as it could. The effectiveness of your CCTV system may be impaired if a part of it needs to be repaired. In this way, you can ensure your CCTV system operates at its best all the time by repairing it.
Getting your CCTV repaired will also prevent downtime. For systems that are in need of serious repair, they may not record any footage at all, which means they may not detect burglary or vandalism like they would otherwise.
Finally, if your CCTV system has already been compromised, a CCTV repair will strengthen it. Whenever it comes to CCTVin Dudley, a broken system could leave you vulnerable to intruders. Which is why you should have your system repaired to ensure that it is secure.