Cubitech develops solutions for the security and surveillance industry based in the UK.
The product range consists of CubisNX which is a high performance and high reliability Networked Video Recorder (NVR) that offers live video transmition to a extensive range of devices including PC clients, smartphone's, PDA's and Tablet PC's. The CubisNX Networked Video Recorder (NVR) product range includes high end CCTV Cameras, PTZ Cameras, Video-Over-UTP cabling solutions and a full range of Power Supplies.
Cubitech CubisCMS solutions are aimed at medium and large scale CCTV installations with a Central Management Solution that operate the CCTV equipment and also Alarm capabilities providing a complete centralised solution for event storage, system configuration and data management.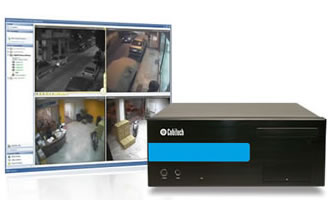 CubisNX
Easy networking of multi-site projects offering Simple networking of an unlimited number of NVR systems, Easily integrated with CubisCENTRAL centralized monitoring software and Controlled and configured locally or remotely by CubisNX software for unified user experience.
The CubisNX is an affordable technologically advanced Networked Video Recordering (NVR) solution designed for the security needs of small to medium sized businesses. Ideal for offices, warehouses, franchise stores, etc.
Designed to be modular offering unlimited expandability over any kind of IP network and allowing the implementation of multi-location systems as a single unified system.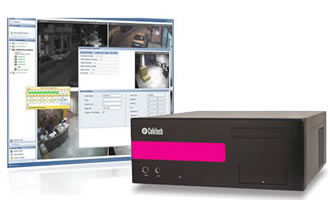 CubisNX-MP series
High Definition CCTV for SDI Megapixel cameras operating at 25ips per channel using SDI Megapixel cameras with Superior recording resolution at 720p.
CubisNX-MP is a High Definition Networked Video Recorder solution which supports Megapixel Cameras through SDI Interface and RG-11 cabling. Designed for the most demanding users, with a range of recording speeds up to 100 fps per 4 channel system, CubisNX-MP is an excellent solution where image detail is a must. It has applications in high security locations such as supermarkets, cashiers, vaults, banks etc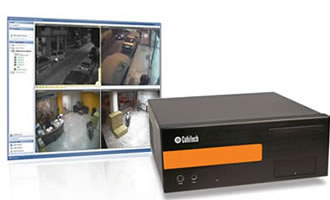 CubisNX-Hybrid series
The best of Analogue and Megapixel Maximum analogue camera inputs up to 16 and with maximum SDI Megapixel camera inputs up to 2, bringing up the total to 18. This offers an easy upgrade path of existing and installed systems.
At installations where a little extra in recorded quality is required, CubisNX-Hybrid system can expand your choice of analog channels to an extra 2 SDI Megapixel cameras. All CubisNX models are upgradable, reducing the cost of High Definition Video Recording and at the same time introducing the Megapixel technology to the end user.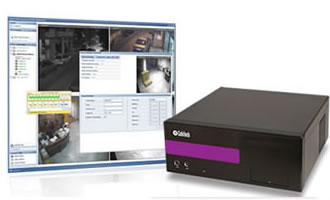 CubisNX-D1 series
High speed high resolution recording offering D1 recording resolution for all inputs with 8 and 16 camera models available offering up to 25fps recording for all inputs, configurable by user with a maximum audio inputs of up to 16 .
CubisNX-D1 is a high performance Network Video Recorder which offers high quality video recording up to 25fps/channel at high resolution of D1. It can be used in banks, money-counting points, cash tills and where image detail is a must. CubisNX software with its user-friendly interface makes the most advanced surveillance features easy to use and uncomplicated.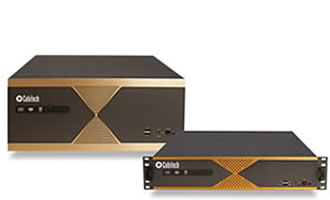 CubisNX-H.264 series
Maximum recording speed, Hybrid architecture with IP cameras, can be built to project specifications with multiple TV-outs making it possible for use in Control Rooms wiht 32ch full speed H.­­264 recording and fully supporting IP cameras.
CubisNX-H.264 series is the latest integrated surveillance system by Cubitech, which introduces H.264 compression algorithm, revolutionizing quality video/audio transmission.
Designed for the most demanding clients, CubisNX-H.264 series come with wide range of recording speeds up to 800fps and available resolutions up to D1, allowing precise system tuning for every need.
Supporting 16 or 32 video channels per unit and Live Video and Audio transmission to mobile phones, the CubisNX-H.264 series is the right solution for applications such as banks, manufacturing companies, warehouses, shop chains, stores and wherever fast and high quality transmission is required.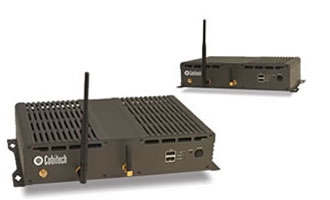 CubisNX Mobile
Vehicle monitoring with Wireless video transmission with a maximum number of camera inputs of up to 4, Solid State HDD operating with 12V power supply, built-in Wi-Fi and 3G Networking and easily integrated with CubisCENTRAL centralized monitoring software.
CubisNX Mobile is the newest wireless solution for monitoring a fleet of vehicles remotely. It is the optimum solution for security companies, school buses and for wherever wireless monitoring is required. CubisNX Mobile offers the ability of transmitting high quality video and audio via 3G/GPRS network or Wi-Fi network, with no cable requirements. High speed transmission allows the continuous observation of the vehicle. Recording video on a hard disk instead of commonly used memory cards allows longer time video backup when the vehicle is not in base. The manager of the vehicle fleet has access to wireless synchronization of the recording video on a central server backup.
Unison Intergrated Solutions are one of the leading installers of Cubitech products and have the most experience and technical knowledge in the UK.